Working, as always, within the Financial Fair Play restrictions, manager Dougie Freedman has clearly been utilising contacts, perhaps of his own or of 'mentor' Lennie Lawrence with the deals to sign Nelson Oliveira, Ryan Mendes, Bojan Jokic and Daniel Pinillos.
And, given that settling into a new footballing culture and environment is never easy, especially with the relentless nature of the Championship, all four have contributed to a greater or lesser extent to a season that has gone better than many would have predicted in the summer.
Pinillos had established himself as a regular before suffering an serious knee injury and it was into the overseas market that Freedman went for his replacement, Jokic also holding down a regular place at left-back since his arrival.
Striker Oliveira gave the Reds the focal point in attack they had lacked since the beginning of the season when he signed on loan from Benfica in early September. His goals have been the difference between merely solid performances and crucial victories on a number of occasions, most recently in the win at Leeds.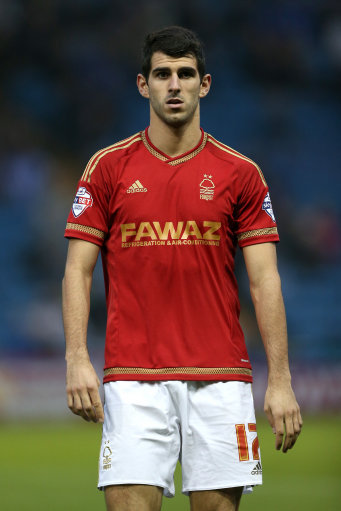 Mendes has made 21 league appearances but could be said to be the biggest disappointment of the quartet given that he came with more of a reputation than the others. He too, however, played his part in the long, unbeaten run and upturn in form that has secured Forest's place in the division next season.
Although the club are confident of emerging from their transfer embargo this coming summer, the Reds will surely continue to look abroad for potential signings (their January transfer deadline targets were said to be forwards from European clubs).
They are clearly building up contacts there and see it as potentially a market where greater value for money can be obtained, a pertinent issue in the week where the club announced its latest financial reports.